Missing trekker report 2018:
A rough start to 2018 with an ongoing theme of "misinformation" about missing trekkers in Nepal
Throughout 2018 there was a large amount of miscommunication, lack of communication, irresponsible trekking businesses and organisations in Nepal that hampered Missing Trekkers along with their families. Unlike in previous years 2018s Missing Trekker list below clearly shows how this affected both trekkers, data collection and indeed Nepal's reputation. 
MissingTrekker.com seeks accurate information about missing trekkers. As such, due to Nepali media and organisations throughout 2018 it was a very difficult year both in time and resources to accurately ascertain who officially went missing. This is a huge step backwards compared to previous years.
We sincerely hope that both the media and organisations in Nepal accurately confirm missing trekker details before making them public. Moreover we hope that the lack of follow-ups on missing or presumed missing people are addressed. 
2018s List of Missing trekkers in Nepal
* Korean trekker Jonjman Sung is alleged to have gone missing on the 18th of February in Manaslu. The Nagariknews and Republica website in Nepal first published his details. We contacted TAAN and the Tourist Police all of whom reported they had no information.
We also contacted the media in Korea who also had no information. Despite Nepali media saying there was a missing trekker, neither TAAN or Korea has any information about them.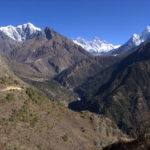 * In early February local Nepali media reported that a Nepali citizen Bipana Upreti went missing when trekking in Mardi Himal.
Again, following an early trend there has been very little information about this other than the police were investigating. MissingTrekker.com has local sources in Mardi Himal High Camp who confirmed a Nepali girl had indeed gone missing when with a group of local friends. She is still listed as missing.
* In March 2018 Dutch tourist Corrie Van Veggel went missing. We were alerted by a concerned trekker in Nepal and her family. Various Facebook posts appeared about her.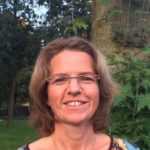 However, a Nepali Tourism group of private businesses removed her details from one of their sites that had vital information. We are deeply disturbed by this type of action. While the hoteliers, trekking agents and travel businesses may feel it was not relevant to their discussion a life was at stake during a vital period of the missing status. This sort of attitude and behaviour is shocking and deplorable.
We highly encourage families, friends and those seeking missing trekkers to contact us once you have contacted the Nepali authorities. We also continue to encourage people to contact as many people, groups and social media outlets as possible. However, it is clear that some groups in Nepal value profit over life. So please do not just rely on one source of outreach when raising awareness about a missing trekker.
* On April 8th TAAN issued a message to trekking agencies about 3 missing Canadians. In the message they stated that the Embassy of Canada contacted them about 3 missing Canadians in the Annapurna region. Bizarrely the TAAN message only included the names of one trekker while there were three trekkers allegedly missing. The message was reported as the following:
"The Trekking Agencies Association of Nepal was notified from Canada about the missing tourists, of whom 2 were female and 1 was male. The name of the male tourist is Joseph Peter Bteich. The tourists had registered TIMS on March 29 and their trek entry was on March 30. They had reportedly left for their trek without any guides. TAAN has urged any trekker in the area to notify the authorities if they know the whereabouts of the missing tourists."
Quite why TAAN did not give out any further information is a cause for concern. More information obtained by MissingTrekker.com shows that the  Three Canadian tourists visiting Nepal on an Annapurna Circuit Trek had gone missing from Milarepa Cave. However, there is literally no further information available about these 3 Canadians anywhere. The Himalayan Times picked up on the story.
This causes a great deal of concern on how factual the reports being sent out by TAAN are.
* Hui Ju Chien went missing with guides and a group on the Annapurna Base Camp trek in September 2018. Hui Ju Chien is alleged to have tried to cross a river by herself and was swept away. Her body was found 53 days later.
Conclusion on missing trekkers in Nepal during 2018
Due to the incredible amount of misinformation in Nepal throughout 2018 it may skew data from previous years. In this case we have two data sets. The first are the confirmed missing trekkers which numbers just 3 which is two less than the previous year. If we include the unconfirmed missing trekkers this number rises to 7. Compared to 2017 which had 5 missing trekkers and in 2016 which had also 5 missing trekkers. Unlike in previous years in 2018 no missing trekkers were recovered alive.
2 of the missing trekkers disappeared on the Mardi Himal trek. Both of these trekkers went missing on the "short-cut" from High Camp to Sidhing – this is not an official route but a sign has been placed at high camp showing it as a route. It is strongly recommended not to take this unofficial route. Do read about the correct trekking route for Mardi Himal.
MissingTrekker.com received the highest number of missing trekker reports in 2018 than in any previous year. The vast majority of people raising alarms were family members with trekkers going silent on the Everest Base Camp trek for 3-4 days. This was due to a lack of internet and battery failures.
In yet another new data set there have been a staggering number of Nepali trekkers going missing in 2018. Sadly there is very little local information about these trekkers. We've certainly done our best to list them. However most of these local trekkers are only being reported to tea-houses and local administrative offices. Considering the economic boom in Nepal during 2018 the number of domestic tourists in Nepal has grown dramatically. Unfortunately there seems to be no support system for domestic tourists in Nepal. As an example a TIMS card is not required for Nepali trekkers. 
Again, MissingTrekker.com will do what it can to help families and friends of all missing trekkers in Nepal. However we do need accurate information to do this. Once you've contacted the relevant authorities in Nepal, do let us know if you think any trekker has gone missing. 
In a separate data set, the alarming number of deaths of trekkers in November 2018 is worth noting.
Trekker Deaths in 2018
Despite the unclear media and official reports from Nepal, statistics of deaths when trekking in Nepal during 2018 show that for the first time since 2015 more trekkers died with guides than without guides. While MissingTrekker does not record deaths when trekking unless reported missing this particular statistic is disturbing. 
On April 12th 2018  Niels Jakel from Germany (49) died in the Langtang region from acclimatization. He was not reported missing however it is being noted due to Langtang's continued safety issues since 2015. 
An Indonesian died at  Everest base camp died in early November .
A French man in Langtang on Nov 7 died while suffering from cold. He was trekking with wife.
A Malaysian in Everest's Dingbuche died on Nov 13th.
November 13th a Chinese trekker dies at Khumbu Pasang, Everest.
November 16th a Japanese trekker died at Everest Base Camp from altitude sickness.
10th December Indian trekker dies Khumbu-Pasang (Everest) with guide.
With more trekkers having died this year with guides than without it certainly undermines TAANs continued defiance that trekking with a guide is safer than without. Especially considering the drop in missing trekker numbers this year. 
The vast majority of deaths this year happened during a cold snap in November on the Everest Base Camp trek during peak season. However only one death is linked to the cold. The others are linked to altitude. MissingTrekker.com has heard from many guides who report that both trekkers and trekking guides have been rushing the EBC trek both to finish early and to increase profits. All trekkers should be aware of acclimatisation issues before trekking and not to rush any trek that has a set minimum number of days. 
A follow-up on a missing trekker from 2017-2018 and a new policy 
We started 2018 with a continuation of the missing Austrian Trekker Marcus who we were contacted about on December 25th 2017. Marcus was found deceased two weeks later. The family of Marcus contacted us to initially post information about him, which we did. Upon the discovery of Marcus' body they again contacted us and asked us to remove all information about him as they wished privacy. Meanwhile Nepali newspapers had already published his information including more details not revealed to MissingTrekker.com.
Despite our concern about "removing information" that was already in the public, we did remove all out of the families wishes. However, mainstream media reported several facts that were left out of our correspondence with the family.
This included the details that the family wanted the body of Marcus to be left on the mountain – something which is illegal in Nepal. These facts led to more media attention than ever. We remained committed to removing all information the family had sent to us originally. However, the information about Marcus and his family is in the mainstream media including newspapers and websites which included a March 2018 attempt to remove his body from the mountain.
We continue and shall continue to respect the families wishes that any information they shared with us will not be published here despite the fact that it is and was of great help to other families and people seeking to trek in Nepal.
During this period MissingTrekker and the team were placed under a lot of pressure from all sides. Including the time of year this happened and the personal sacrifices we made to work in helping to find the missing trekker.
As a result of this we've implemented a new policy that all information once submitted here is treated as public domain. We will of course respect the privacy of any information sent to us by family members, removal of personal photographs, telephone numbers, email addresses etc.
However, in order to have this website running to help others it is essential that we have a historic record of any pubic information about missing trekkers. This will include the name of the missing trekker and photographs if they are available in the public domain.
This information is essential in not only helping past missing trekkers, but current and future trekkers who are making decisions about how and where they will be trekking.
To us and many trekkers this information saves lives.
A proposed ban on trekking over 3000m in Nepal 
Meeting earlier in the year TAAN proposed banning trekkers without a guide over 3,000 meters. Such a height limitation would block the vast majority of Nepal's trekking trails to independant trekkers.
There was no data provided by TAAN to show why 3,000 meters was safer than 5,000m other than to assume altitude was an issue. However in the vast majority of missing trekker cases it has been a case of a trekker losing their way or not finding a trail sign that has resulted in them going missing.
Feedback from trekkers constantly bring up the subject of a lack of trail signs in Nepal. A 3,000 meter limit does nothing to insure a trekker is safe if the route is not marked well especially in lower landslide prone areas or indeed areas with no facilities nor shelter.  
With so many trekkers dieing under the care of guides in 2018 it may well be prudent to use some of TAANs funds to re-train trekking guides into protecting a trekkers well being rather than jeopardize the livelihoods of local tea houses, hotels, restaurants and the various industries that rely on independent trekkers.
Further to that one wonders if the ever increasing and demanding domestic trekking market will get similar treatment? At the moment a Nepali trekker does not need a TIMS card which is issued by TAAN which again undermines its intent. In 2017 the Solukhumbu region rejected TIMS cards. In all cases such a move to ban solo trekking above 3,000 meters will undoubtedly cast a grey cloud on Nepal's reputation as a great trekking destination. 
2018 Missing Trekker Report Conclusion
In 2018 it should be noted that Nepal's trekking industry reputation was severely damaged by the Helicopter rescue scam. By the end of 2018 both insurance companies, trekkers and trekking companies report that there has been zero change in this. 
MissingTrekker.com sincerely hopes that more accurate reporting, media and official information on Missing Trekkers is observed in Nepal during 2019. We would like to see improved communications in the Solukhumbu region as this is where the vast majority of families lost contact with missing trekkers before contacting us.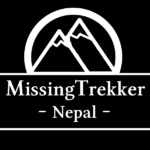 We are however glad to see a great reduction in the number of missing trekkers in the Langtang region during 2018 despite one confirmed death. 
The lack of trekking direction signs throughout Nepal in 2018 has become disturbing and worrying for the upcoming season. In particular the Annapurna Conservation Area signs were noted as being far fewer than in previous years. Previously all Annapurna trekking signs were deployed by the Annapurna Conservation Area Project who in the middle of the 2018 peak season raised the ACAP permit to 3,000 rupees. MissingTrekker.com hopes this increase in funds means in 2019 more trail signs will be erected.
MissingTrekker.com continues to post information on trekkers that have gone missing in Nepal. If you have any information on a missing trekker please follow these guidelines.